Barbecue Competition Alliance (BCA) is sanctioning a new " Que'in on the Red" contest that will be held on May 5-6, 2023 at the Alexandria Amphitheater (100 Johnston Street) in Alexandria, LA! For this year, this will be a BCA non-traditional contest, which means any heat source can be used to prepare the meat. We are contesting three meats in Alexandria: whole hog, pork shoulder/butt, and pork spare ribs . The pork spare rib category will use standard BCA rules. The whole hog and pork shoulder/butt categories will use BCA rules with special additions as described in the attached rule sheets.
The total prize package is $15,000 . The three meats described above will be contested on Saturday starting at Noon for whole hog, 1 pm for pork shoulder/butt, and 2 pm for pork spare ribs . An additional "Anything Butt" category will also be contested on Friday evening.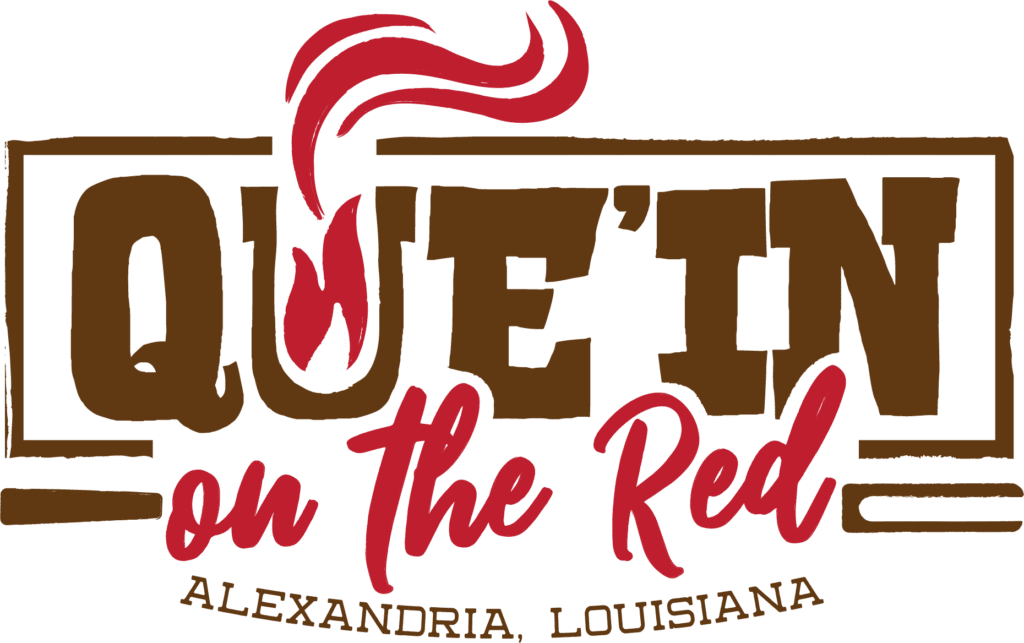 General Information & Preliminary Schedule
LOCATION
The contest will be held at the Alexandria Amphitheater (100 Johnston Street) in Downtown Alexandria. 
PRELIMINARY SCHEDULE OF EVENTS
FRIDAY, MAY 5
8:00 am – Load-in periods begins
2:00 pm – Load-in period ends
4:00 pm – Festival Opens
5:00 pm – Official Cooks Meeting
7:00 pm – Anything But Judging begins

SATURDAY, MAY 6
10:00 am- Festival gate opens

11:00 am- Judges Check-In

12:00 pm – Whole Hog Judging

1:00 pm – Pork Shoulder/Butt

2:00 pm – Pork Spare Ribs

5:00 pm – Award (3rd and Johnston Street Stage)

PRIZES TO BE AWARDED
Place:  1st – 3rd Place for Each – Whole Hog Category, Shoulder Category and Rib Category
1st: $2500 & Trophy
2nd- $1500 & Trophy
3rd: $1000 & Trophy
Anything But Prizes: 1st Place – 3rd Place: Trophy
OFFICIAL TEAM ENTRY  FORM
Please complete this form in its entirety and return with entry fee. Only cashier checks or money orders accepted. All entries must be postmarked by April 24, 2023 to be consid­ered for acceptance into the contest. Late registration fee $25. All choices below are final and cannot be changed.
Your entry fee covers: Entry into Que'in categories per your selections (AT LEAST ONE CATEGORY IS REQUIRED FOR ENTRY). A 10′ x 20′ area (approximate);  contestant areas will be on concrete or grass; no expansion into easements allowed. Water and one (1) official "Que'in on the Red" apron. Generators must be provided by teams.